45 years of offering Las Vegas the best garage door solutions
K&B Garage Door Company has built a reputation across the region for reliable and timely garage door service and repairs.
Our history of best-in-the-industry customer service, premium products, and dedication to training means it's easy for us to guarantee customer satisfaction.
No other Las Vegas garage door company has the selection of products and expert, friendly care that K&B Garage Door Company offers. Call us for dedicated customer care and convenient same-day service.
Dedicated to the Las Vegas community
A garage door is a major part of any home, with multiple components to make them functional. Through our expertise, training, and safe products, we provide our community with a trusted place to turn for help.
For more than 45 years, we have assisted thousands of community members with garage door installation, maintenance, and repairs. Our goal is to provide more than just the best care and service in the industry, it's to develop lasting relationships with our valued clients. That's why we are happy to offer emergency service 24/7, 365 days per year.
Who We Serve
There is no one else with the broad approach to residential garage door solutions in Las Vegas.
K&B Garage Door Company is an established, trusted leader in the industry, offering same-day service and 24/7 emergency response in addition to premium garage door products that are made to last.
Residential
K&B Garage Door Company's residential garage doors make a beautiful addition to any home, and are completely customizable to your style needs.
New Products
Service, Repair, & Maintenance
Commercial
With a focus on the safety and security of an integrated commercial door and operator system for your workplace, K&B Garage Door Company products and services make operating your facility safer and easier.
Installation, Service, Repair, & Maintenance
Service Area
K&B Garage Doors proudly provides superior garage door services to the entire Las Vegas area.
The values that guide us
From the outset, our mission at K&B Garage Door Company has been to provide the best possible customer service and to build strong relationships with a reputation for getting the job done right.
Our team of highly trained, professional, and courteous garage door experts make sure Las Vegas homeowners get the care and respect they deserve, in addition to effective garage door solutions.
A Reputation of Excellence
The people of Las Vegas trust us to address their garage door needs with quality products and knowledgeable service.
The products we offer utilize innovation, quality craftsmanship, and premium materials so our customers always have lasting solutions to their needs.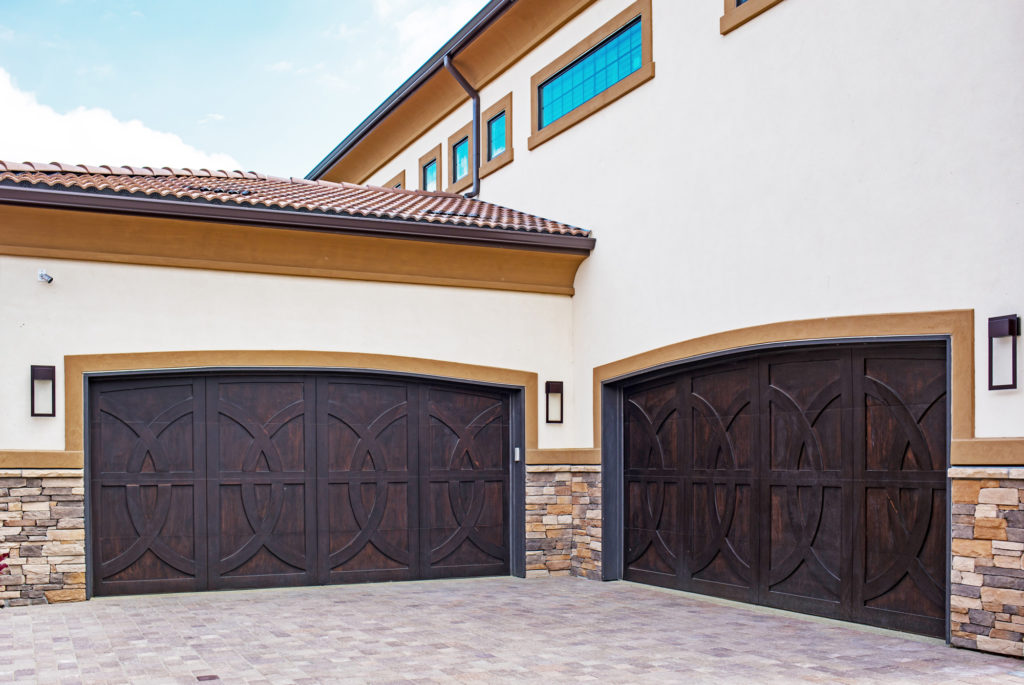 Same Day Service
Emergencies happen, and nothing can ruin your day like a broken garage door.
A broken garage door can be a major setback no matter when it happens. That's why our technicians are available for emergency service 24/7, to get your day and your door back on track. If you need a part or a piece for your door, we can provide it.
A Responsible, Community-Focused Brand
We're committed to not only being the most reliable Las Vegas garage door company, but to being good neighbors.
For more than 45 years, we've built strong relationships throughout our community with friendly service.
The Team
Expect only the best from the most professional technicians in Las Vegas
Every member of our team is committed to offering you world class professionalism and unmatched garage door solutions, all with friendly, timely service. Our goal is to make sure you are satisfied with the garage door repair or replacement services and we're proud to achieve that goal with premium products and an outstanding customer experience.
Elevate your home's look and value
Discover the outstanding service and selection that has set K&B Garage Door Company apart since 1975. We provide the Las Vegas area with styles and materials other companies can't match, plus innovative garage door technology.
Get answers to your garage door questions
Contact us with any questions you have about purchasing a new garage door in Las Vegas.